SUMMER 2011: 
AS YOU LIKE IT
Directed by Alexa Kelly
In this contemporary version of the classic romantic comedy, AS YOU LIKE IT, we find Frederick, the usurper living the life of a millionaire along the lines of Hugh Heffner (with underworld contacts). He lives in a world where money is the rule of the day. Duke Sr., and his followers, live a rustic life somewhere between the hippies of the 60's and the Hari Krishner people.
As is the tradition with our HARLEM SUMMER SHAKESPEARE, this production keeps Shakespeare's language intact, whilst we contemporize the world in which the characters live.
DIRECTED by ALEXA KELLY
LIGHTING DESIGN by STEVE O'SHEA
COSTUME DESIGN by BOB MILLER
SOUND DESIGN by BRIAN RICHARDSON
CAST OF CHARACTERS:
DUKE SENIOR, living in banishment – Elliott Mayer*
DUKE FREDERICK, his brother – Elliott Mayer*
AMIENS, lord attending on the banished Duke – Jacob Heimer*
JAQUES, lord attending on the banished Duke – Brian Richardson*
LORD 1, lord attending on the banished Duke – Robert Dyckman*
LE BEAU, courtier attending upon Frederick – Jacob Heimer*
LORD 1, courtier attending upon Frederick – Robert Dyckman*
DUKE'S ATTENDANT – Sashan Yanique Finnikin
CHARLES, wrestler to Frederick – Shawn Williams*
WRESTLING MC – Max Rosmarin
OLIVER, son of Sir Rowland de Boys – Vincent Bagnall*
DENNIS, servant to Oliver – Max Rosmarin
ORLANDO, son of Sir Rowland de Boys – Josh Odsess-Rubin*
JACK, son of Sir Rowland de Boys – Johnny Viel
ADAM, servant to Oliver – Bill Galarno*
TOUCHSTONE, a clown – Joe Raik*
SIR OLIVER MARTEXT, a vicar – Vincent Bagnall*
CORIN, – Stuart Rudin*
SYLVIUS, – Michael Gilpin
WILLIAM, a street fellow, in love with Audrey – Robert Dyckman*
ROSALIND, daughter to the banished Duke – Stella Kammel
CELIA, daughter to Frederick – Iris McQuillan-Grace
PHOEBE, – Cherish Monique Duke
AUDREY, a country wench – Emily McGowan*
*Members Of Actors' Equity Association*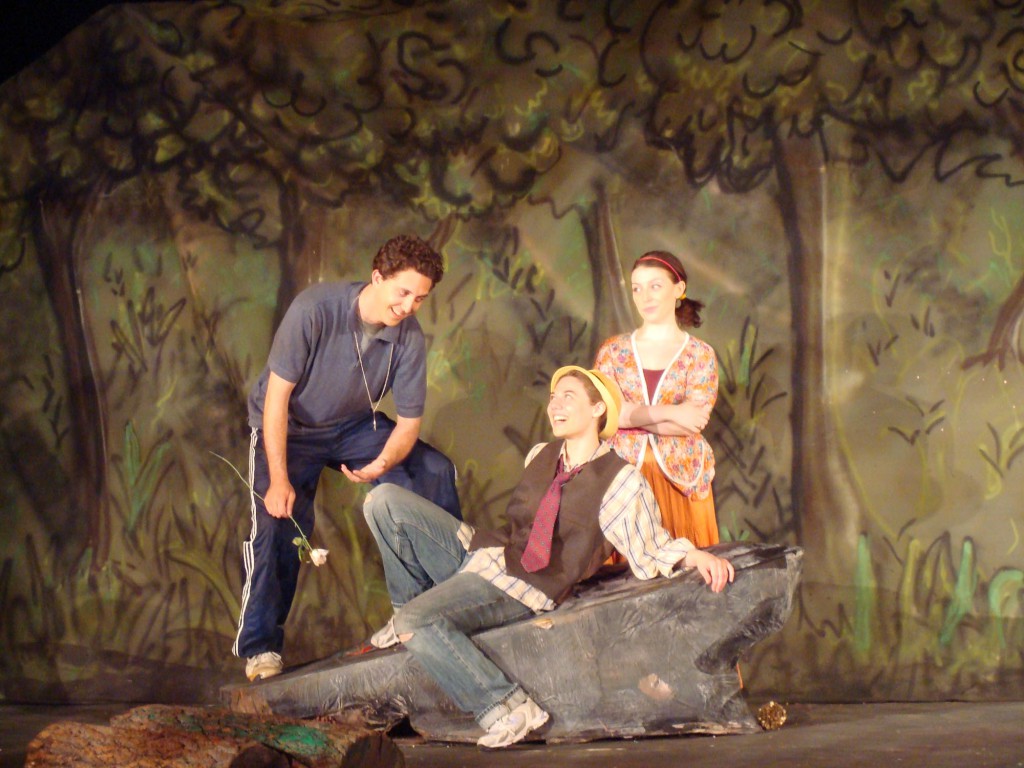 Orlando, Ganymede (Rosalind), and Aliena (Celia)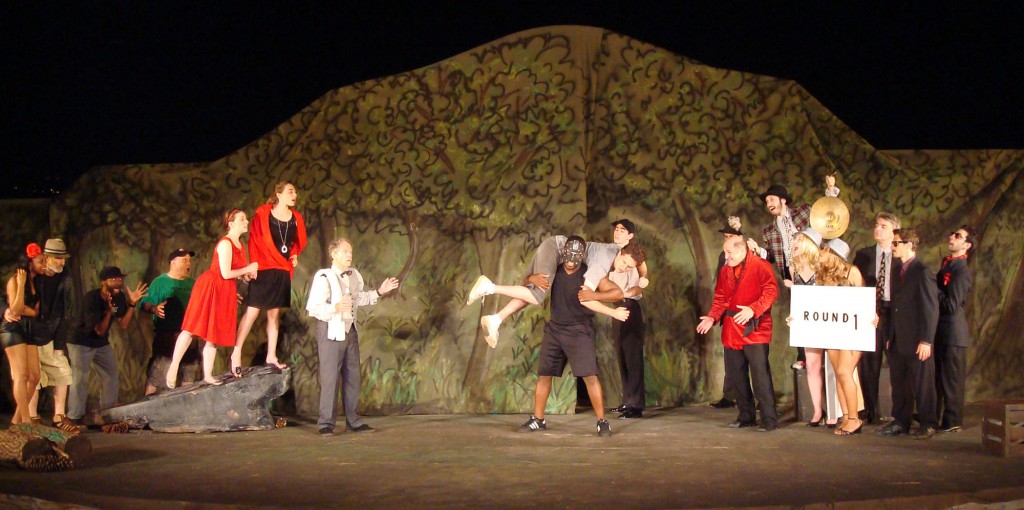 Full company at the wrestling match