SUMMER 2012: 
A MIDSUMMER NIGHT'S DREAM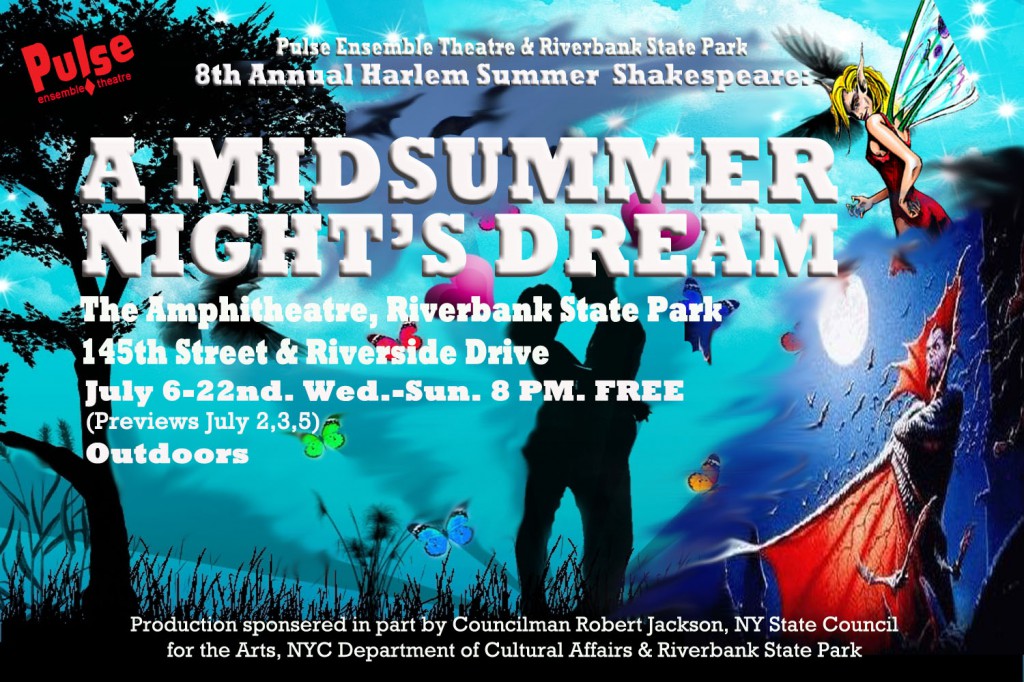 Directed by Alexa Kelly
Lighting design – Steve O'Shea
Costume design – Bob Miller
Sound design – Brian Richardson
The Harlem Summer Shakespeare brings Shakespeare into today's world. Using the news topics of  today our A MIDSUMMER NIGHT'S DREAM presents Oberon and Titania as a couple of feuding male creatures, and Thesius and Oberon are two corporate and powerful women; Thesius has forcefully taken over Hippoyta's corporation, but Hippoyta has grown to love Thesius, and they are preparing for a wedding.  Puck has worked with Oberon since she was a young girl, and is still his executive assistant and most trusted messenger.  The mechanicals want "Jobs not Cuts" and so, using Shakespeare's language unchanged,  the fun begins!
Featuring: Kelsey Arendt as Thesius, Jacklyn Collier* as Helena, Mariah Franklin as Peaseblossom, Nikki Ferry* as Hippolyta, Kerianne Ferguson as Honeysuckle, Sharone Halevy* as Hermia, Geoffrey Hillback* as Demetrius, Greg Nussen asFlute, Elliott  Mayer* as Egeus/Quince, Nneoma Nkuku* as Snug/Philostrate, John Payne* as Snout, Brian Richardson* as Bottom, Karim Sekou as Titania, Blaine Smith* as Lysander, Thia Stephan* as Puck, and Steven J. West asOberon
">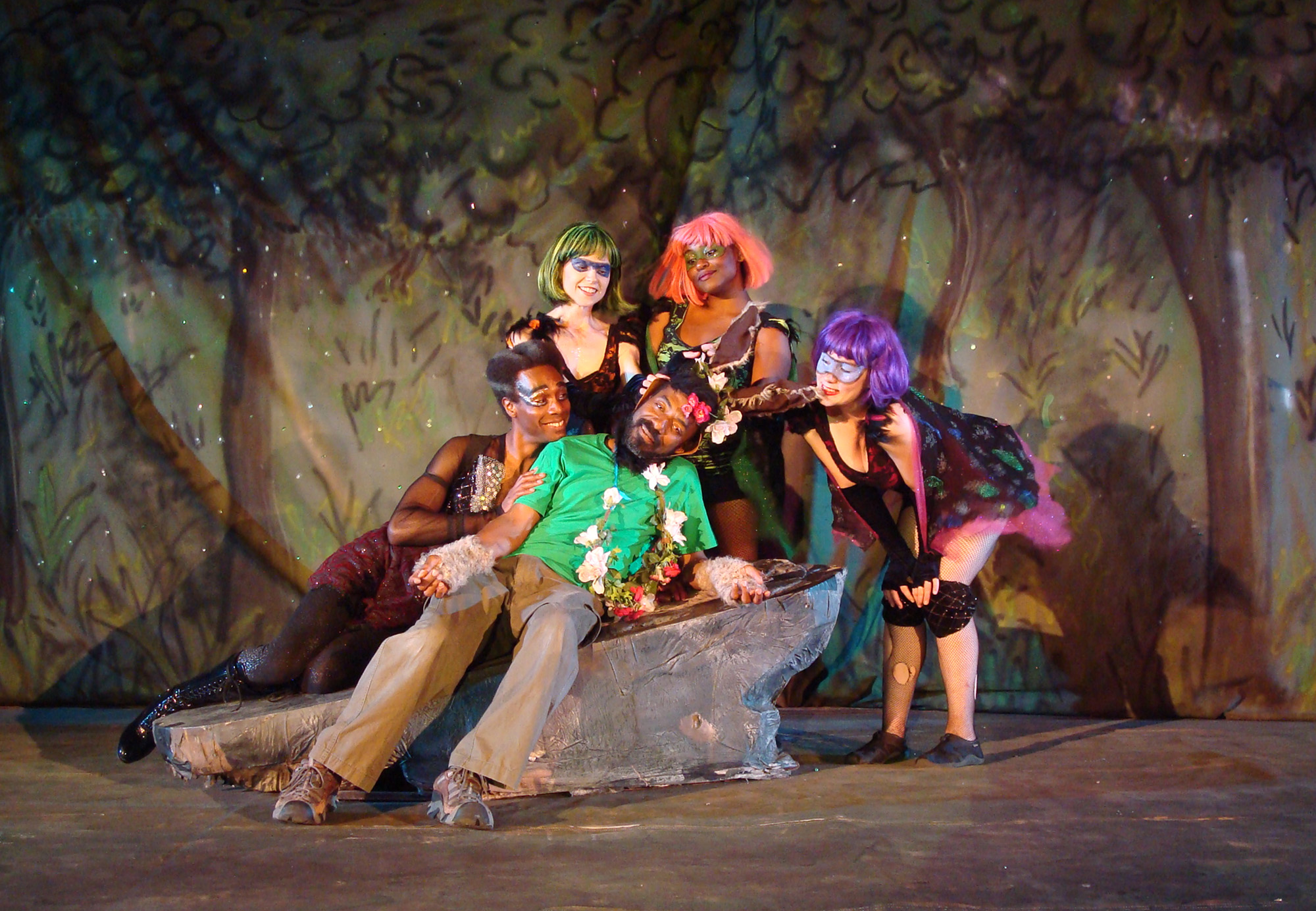 Titania is in love with Bottom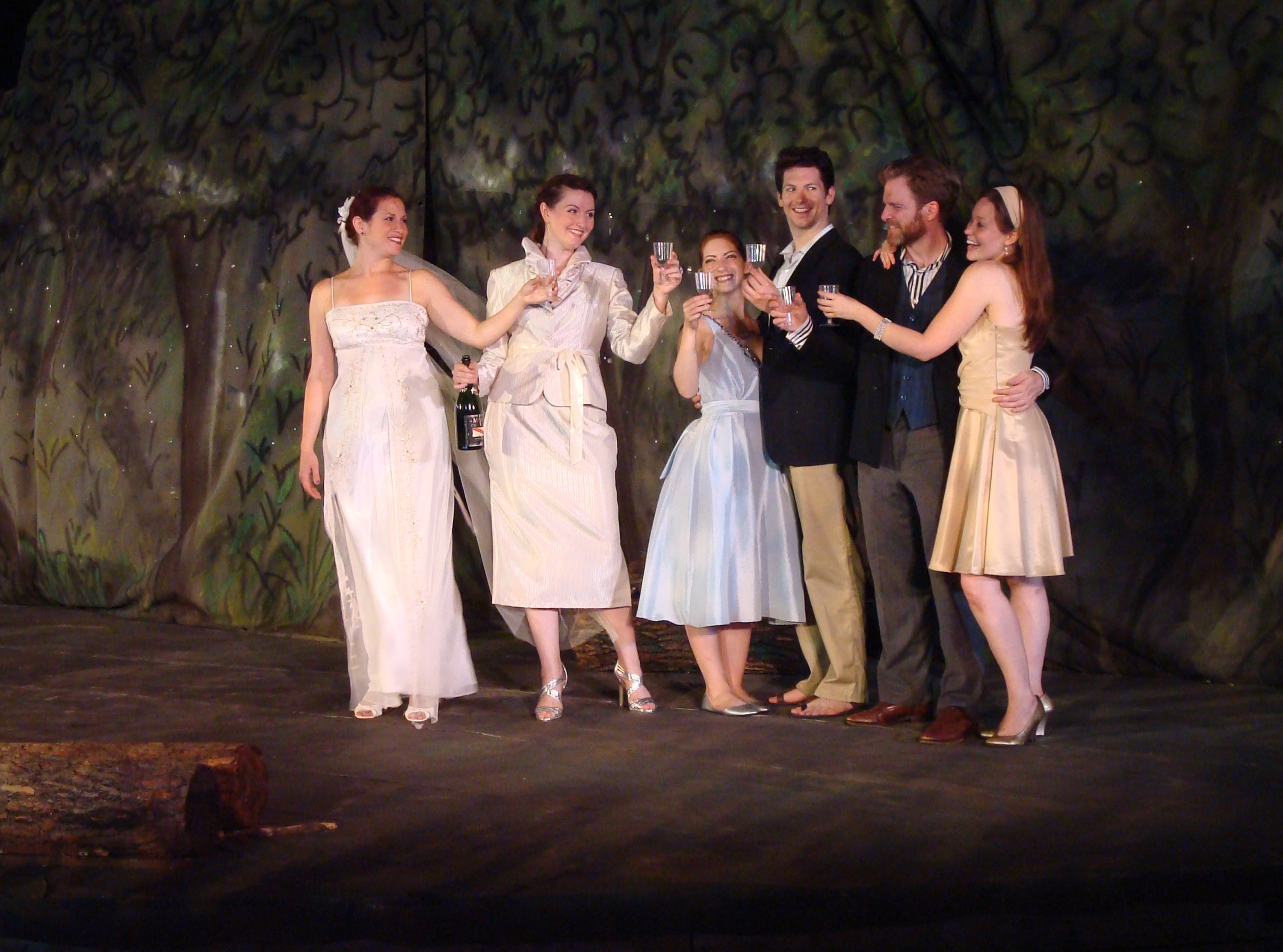 Titania with his fairies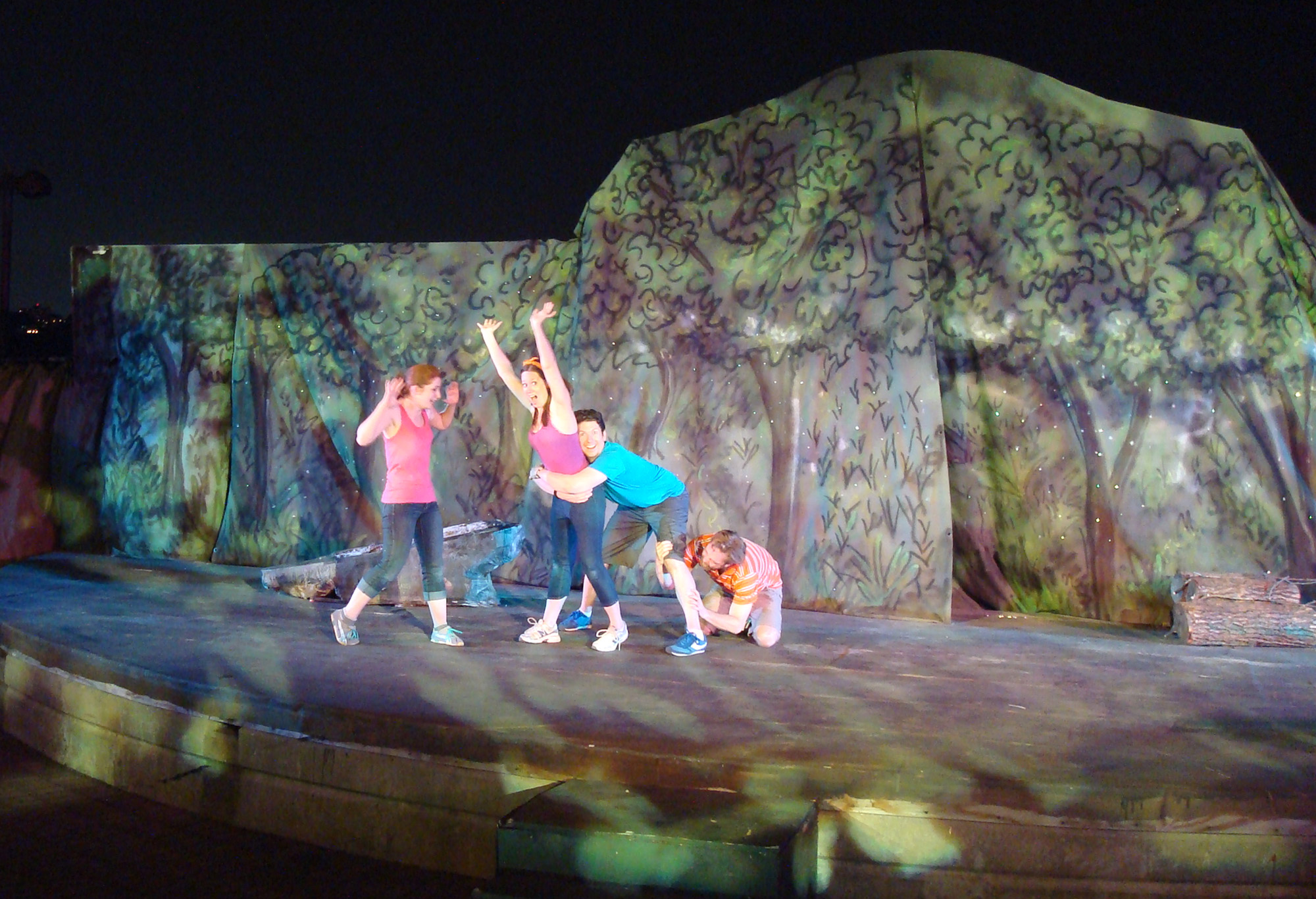 The lovers fighting
"This show is a lot of fun"–Backstage.com