SUMMER 2014
"A pleasure!"–NY TIMES
"Entrancing"–WALL STREET JOURNAL
"This show is a lot of fun!"–BACKSTAGE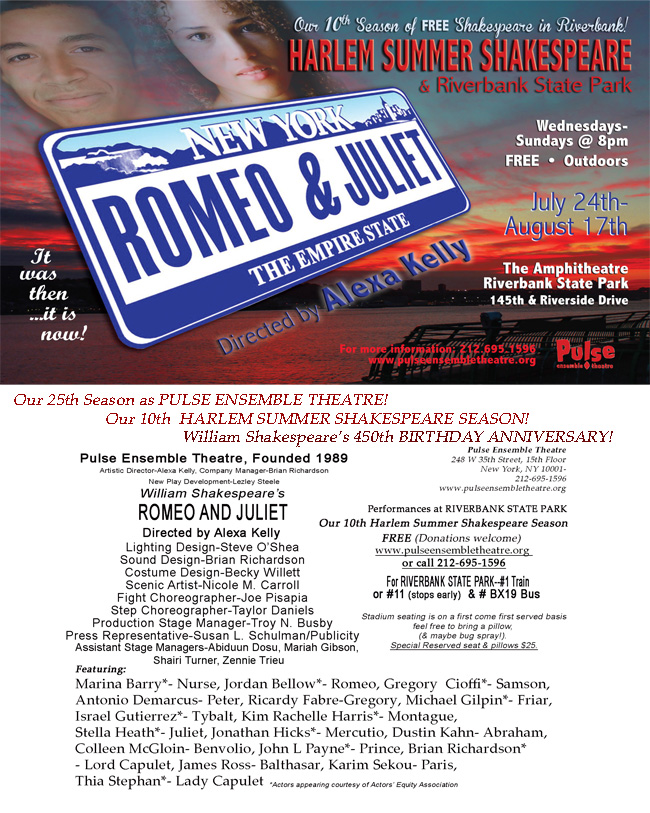 The HARLEM SUMMER SHAKESPEARE is made possible by the generous support  of
New York State Council on the Arts ,
New York City Department of Cultural Affairs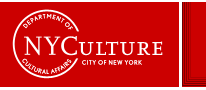 and Materials for the Arts, Councilman Robert Jackson, Riverbank State Park, and our generous supporters. WE THANK YOU!

 The masked lovers meet    (This photo credit Lorraine Smyth)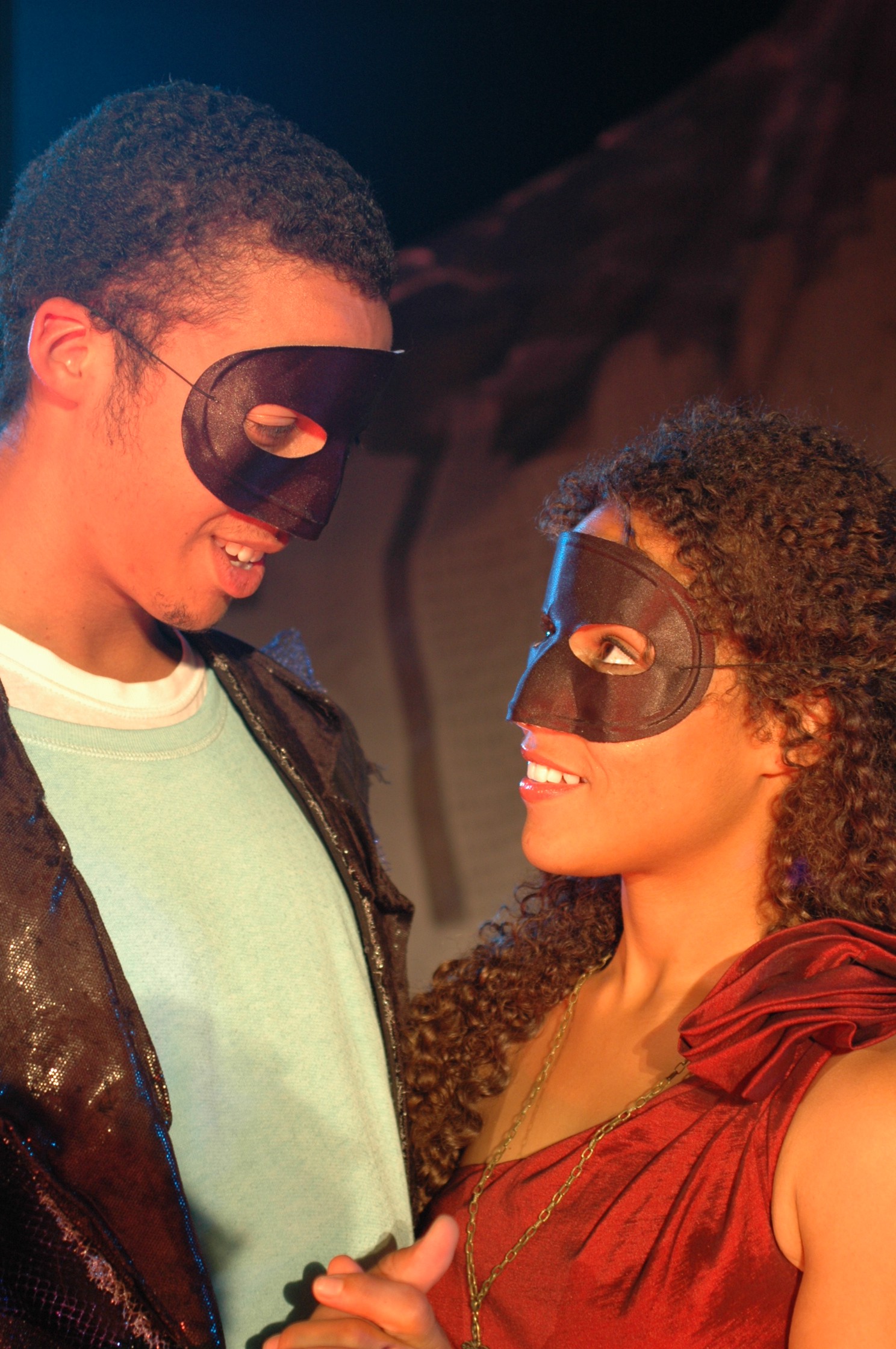 Mercutio taunts Tybalt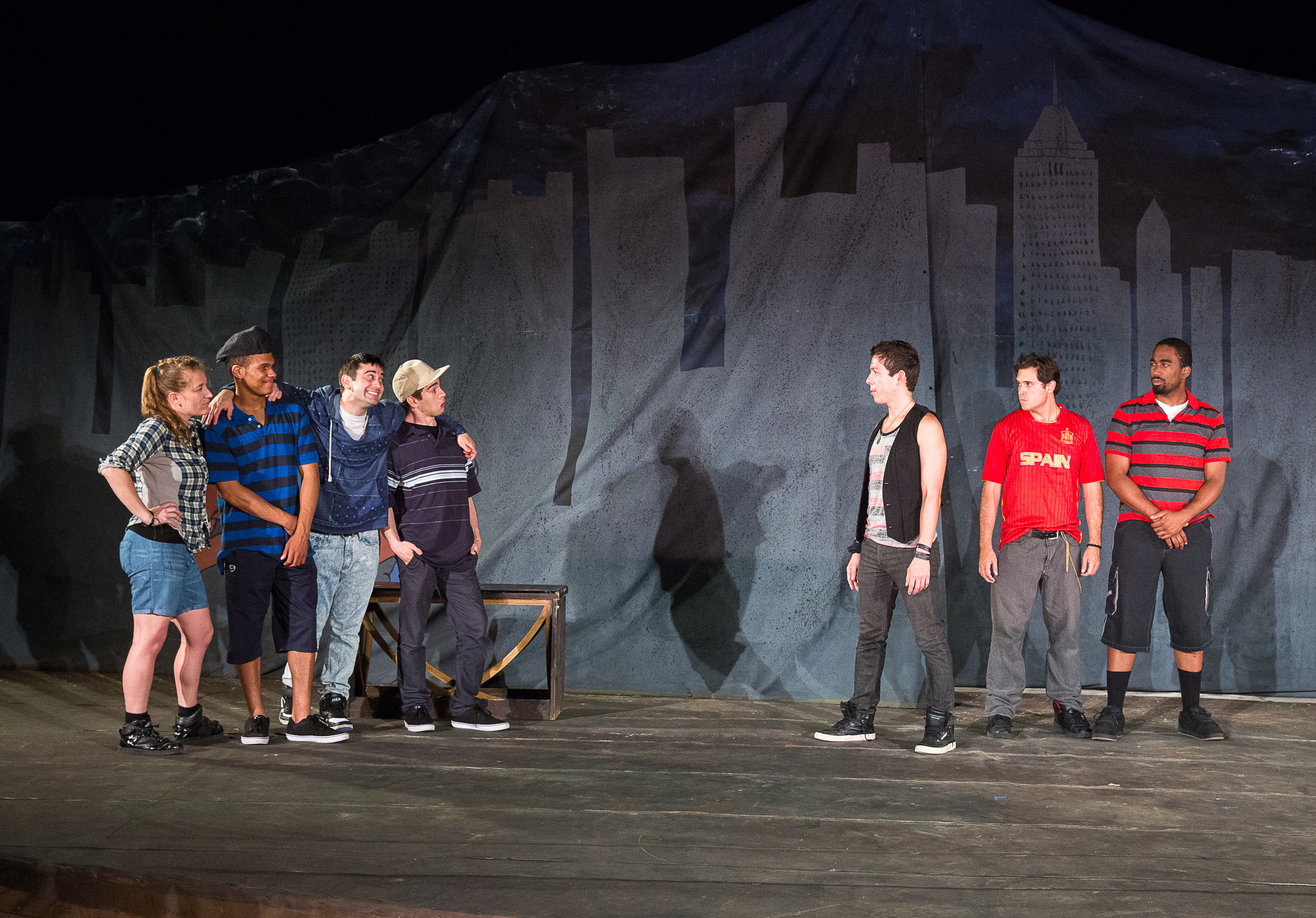 Police discover the bodies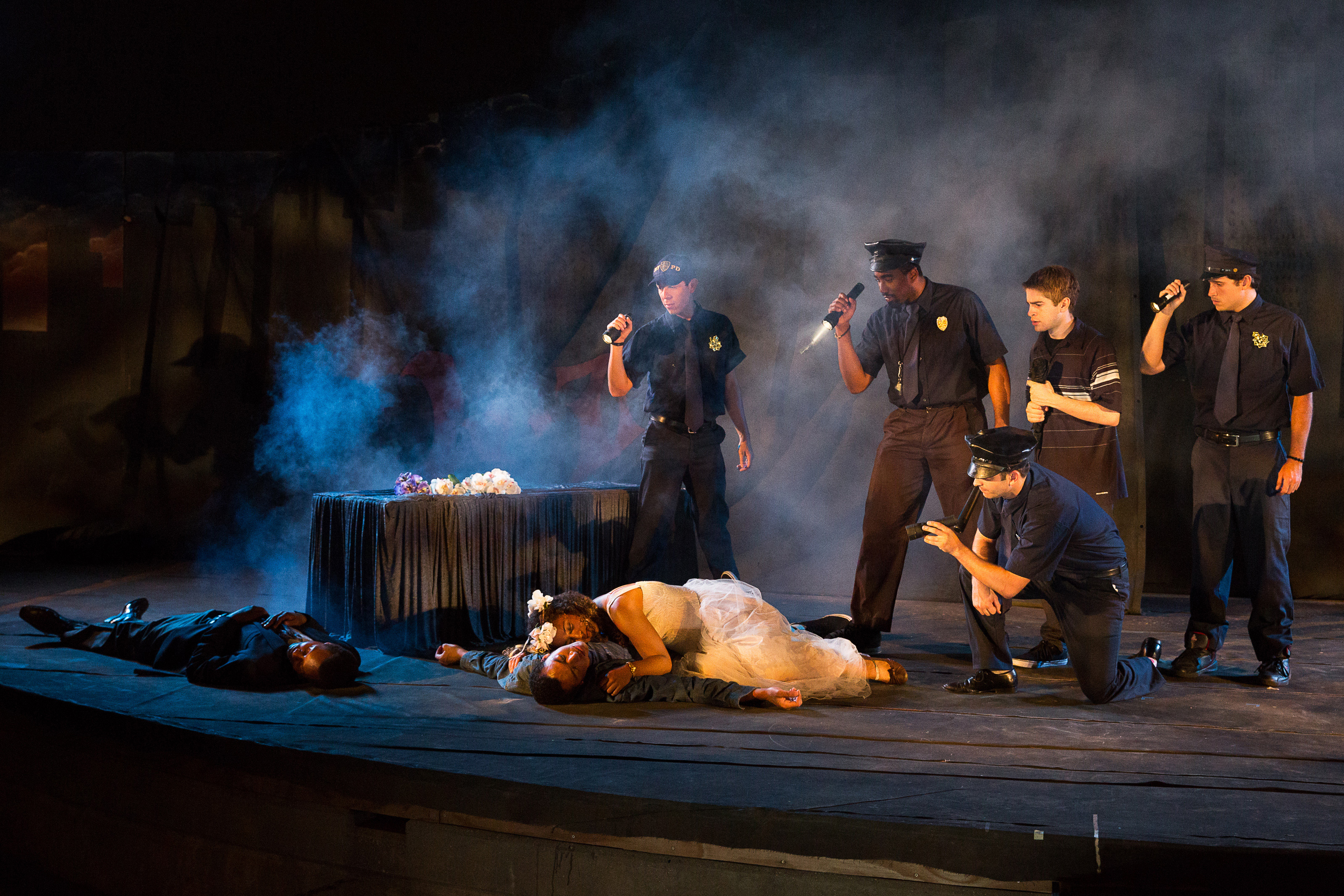 Paris in Juliet's tomb
House opens at 7.40 PM.  Generally if you arrive by 7.20 you are fine to get a seat. Concrete, Amphitheatre seating, feel free to bring a pillow. Mosquito repellent is a good idea!
Directions: Subway– #1 train to 145th and Broadway, walk one block down the hill to Riverside Drive, and then walk straight into the Park.  A train and B & D also go to 145th Street, that is a couple of block longer walk.                                                                 Buses: #11 and #BX19 buses go directly INTO the Park and stop there. 1 minute walk from there.                                                                                                                               DRIVING, there is usually parking on Riverside Drive, but there is also a FREE LOCKED and gated  PARKING LOT under the Park, you get  PERMIT TO ENTER THAT PARKING LOT at the FRONT GATE of the Park.  You will be given the permit and the directions for how to get to the entrance of the lot from the guard at the gate of the Park. From the Parking Lot, you just take the elevator straight up into the Park, and walk one minute to the Amphitheatre.  Allow an extra 10 minutes to park there, as the entrance is on 138th street–but you will come up on the elevator in the middle of the Park. Call 212-695-1596 if you need more help.
SEAT RESERVATIONS: Reserve your prime seat and a pillow in advance for $25.         Call 212-695-1596
Alexa discusses R & J with Antwan Lewis on Street Talk