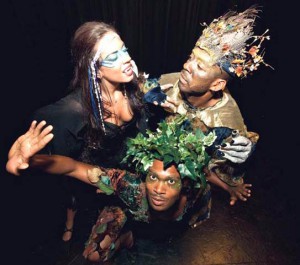 Established in 1989, PULSE ENSEMBLE THEATRE is one of the oldest ensemble theatre companies in New York City. In its new home and under its new structure, Pulse is committed to two major productions a year: one summer Shakespeare site-specific outreach project, and one new script from its Playwrights' Lab.
Our Goals
PULSE aspires to be recognized as one of the foremost regional theatres in New York City; to continue to take a very active role in the Artistic life of our community; to continue to draw more and more people into the magic, healing, and inspirational world of Theatre; and to pay a fair wage to all the Artists who give us so generously of their time, hard-work and talent.
PULSE runs a READING SERVICE, a PLAYWRIGHTS' LAB, an APPRENTICE PROGRAM and Workshops and Classes.
PULSE offers private or group coaching in ACTING, VOICE, MOVEMENT, DIRECTING and PUBLIC SPEAKING.
Pulse Ensemble Theatre is a proud member of the SHAKESPEARE THEATRE ASSOCIATION.
Go along and be amused, amazed and transported
–Clive Barnes, NEW YORK POST
This is a company of skilled performers–
–Doug Keating, PHILADELPHIA INQUIRER
FOUNDER & PRODUCING ARTISTIC DIRECTOR: PRODUCING ARTISTIC DIRECTOR: ALEXA KELLY
COMPANY MANAGER: BRIAN RICHARDSON
DIRECTOR OF NEW PLAY DEVELOPMENT: LEZLEY STEELE
COMPANY ACCOUNTANT: ROSS WISDOM