We took A MAN FOR ALL TIMES: W.E.B. DU BOIS on tour to Holland.  
We performed in 3 different venues: a 14th Century Castle: Wittenberg Castle; a state of the arts theatre: the Korzo in the Hague; and a 15th Century Church in Kortenhoef.  It was quite  a wonderful experience, sold out houses in all 3 places.  Thanks to Herman van Karnebeek, PJ Noordhoek Hegt, and Caroline Noordhoek Hegt and their respective spouses, what seemed to be months and  months of e-mail planning, came to fruition, and in a whirlwind of activity and motion, the tour was happening, and then over.
Standing ovations for Brian Richardson at every show.  The show was a huge success: "A very wonderful play about an excellent and dedicated man.  He deserves to be remembered." said Queen Beatrix of the Netherlands.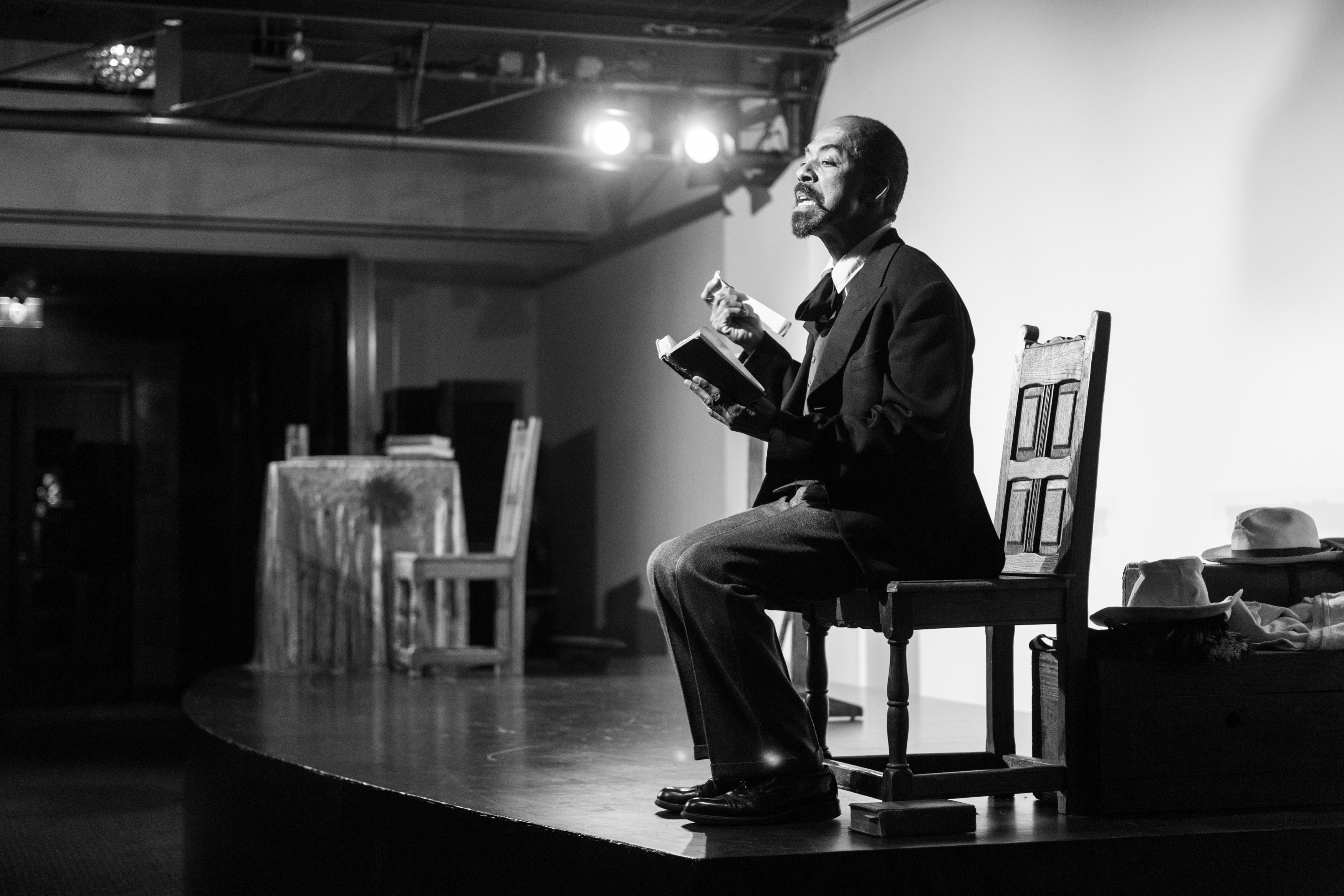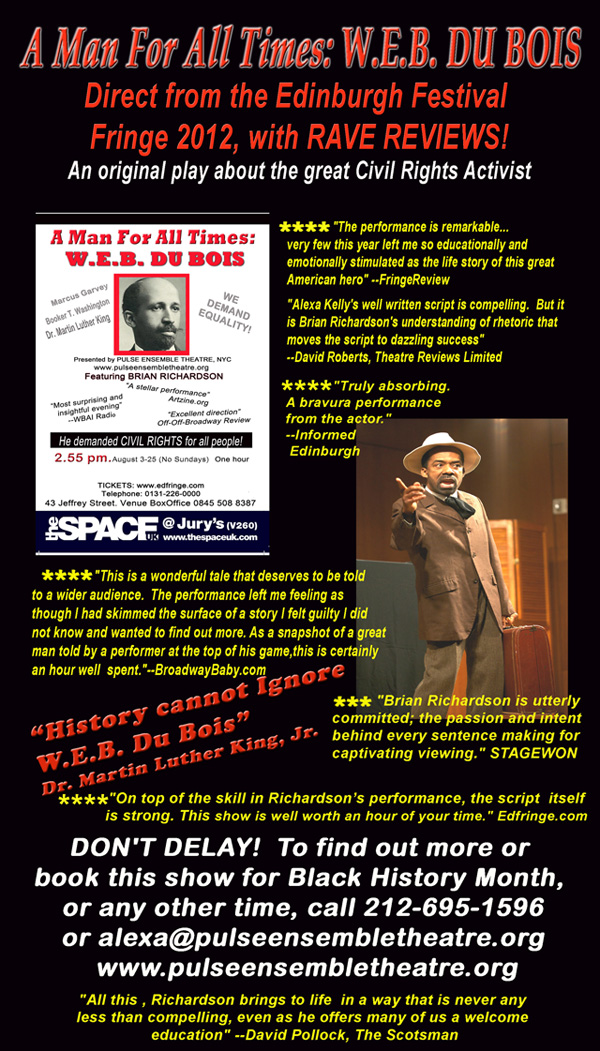 Please support us with this project, please donate on the link above.

CHRONOLOGY OF W.E.B. DU BOIS:
1868-Born, Great Barrington, Massachusetts
1884-Graduated from school
1885-Went to Fisk University, Tennessee
1888-Enrolled at Harvard
1890-Graduated from Harvard
1892-Went to Germany to study at the University of Berlin
1894-Returned from Germany
1896-Received PhD from Harvard
1896-Wrote THE PHILADELPHIA NEGRO
1896-Married Nina Gomer
1897-His son, Berghardt is born
1900-Yolande born
1905-Wrote THE SOULS OF BLACK FOLK
1905-Formed the Niagara Movement
1907-Resigned academia, became full time Civil Rights Activist
1909-Co-founded the NAACP
1910-Director of Research and Publication for the NAACP
1911-Attended World Race Congress, London
1919-Founded Pan African Congress in Paris
1921-Founded Pan African Congress in London
1923-Founded Pan African Congress in Brussels
1928-Made Special Consultant for Liberia
1945-Special Consultant, founding meeting of the United Nations
1948-Final resignation from NAACP
1950-Nina Dies
1951-Runs for Senator of New York
1951-Marries Shirley Graham
1954-Public school segregation declared unconstitutional
1958-Awarded Lenin Peace Prize
1960-Yolanda dies
1961-Moves to Ghana
1963-Dies in Accra, Ghana

See more on W.E.B. DU BOIS through the links above!